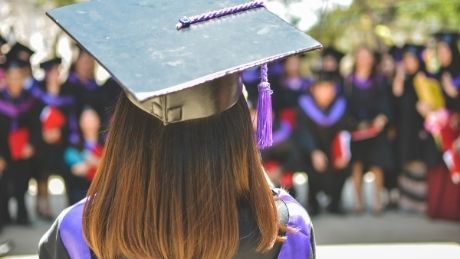 The Apex Court directed the State Governments and the Union Territories to ensure that there no break in the education of children who have either become orphan or lost one parents due to the ongoing pandemic.
The bench passed this direction in the suo moto case In Re Contagion of COVID Virus in Children Protection Homes, in order to take into consideration the problems being faced by children during COVID-19.
Few suggestions had been made the amicus curiae in order to make sure that children no longer face discontinuance of education due to the loss of financially sound parent.
The bench observed that if the affected students have been enrolled in a government school then they should be permitted to continue. If enrolled in a private school, respective State government or Union Territory should take up measures and direct continuance of education of such children for at least six months, by then some arrangement could be worked out.
The bench also directed the States/UTs to continue the uploading of information of children whose parents have succumbed to COVID-19 in the national portal of NCPCR (National Commission for the Protection of Child Rights).
Further, the bench directed the District Child Protection Unit to contact the affected child and their guardian as soon as they're in receipt of the information. The bench also upheld the duty of DCPU to ensure adequate food, ration, medicine, clothing etc. for the affected child.
The bench directed the District Child Protection Officer to furnish his cellphone number, name, and cellphone number of local official who could be contacted by the guardian and the child. The bench asked the officers to ensure regular follow-up once a month.
The bench laid down certain other directions like taking up measures to find out NGOs/individuals indulged in illegal adoption, in order to ensure that life of an orphan or a child who has lost either of the parents, is not affected due to an unpredictable pandemic.
Dayakar Arra – Advocate | Call: 8790587665

Crime Today News – JUDICIARY


Source