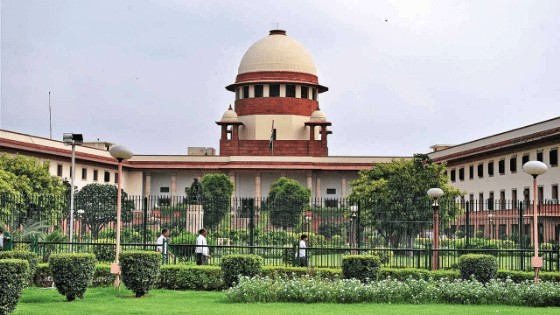 The Apex Court directed all States to compulsorily implement One Nation One Ratio Card scheme. This mandate came when few states implemented the scheme and few submitted Aadhaar card issue, which the court considered as no less than an excuse.
The bench gave this direction while reserving the judgment in the suo moto case, In Re Problems and Miseries of Migrant Workers.
During the hearing, one of the counsels raised the issue of non-availability of benefits to unregistered migrant workers. The counsel submitted that this section of society, being the most vulnerable one, have been put under difficult situations and their absence would drag the economy to a lower graph.
The Solicitor-General of India, in response to the applicability of schemes to non-registered migrant workers, submitted that the Pradhan Mantri Garib Kalyan Yojna had been extended to the month of November and such migrant workers had been identified.
The counsel representing the Union assured that the procurement of food grain would be carried out by the Centre and the manner of distribution of the same would be left to the States.
The bench also questioned about the database which had been sanctioned in the month of October, 2020. The bench also raised its concern regarding the migrant workers who had not been identified in any form.
The Assistant Solicitor-General responded to the questions posed by the bench and submitted that the database is a mechanism by which the beneficiaries would be recognized and would also inform whether they've received the benefits or not.
The counsel also made submissions regarding the benefits which would be attained by the registered migrant workers and the benefits which could not be availed by non-registered migrant workers. The counsel submitted that there are large number of workers who are unaware of benefits like ration cards, community kitchens, etc.
The bench granted three days to the parties to file a short note on this issue and had reserved its judgment for the suo moto case.
Dayakar Arra – Advocate | Call: 8790587665

Crime Today News – JUDICIARY


Source